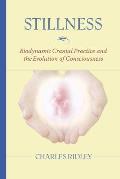 Subtitle: Biodynamic Cranial Practice and the Evolution of Consciousness
Recommended to me by: Keelin Anderson, LMT
After 35 discouraging pages of philosophical pseudo-science, Ridley subsides into surprisingly practical advice about providing non-judgmental bodywork. Stay present. Check your perceptions with your client to make sure you're not straying into fantasy. Do your own work first. Don't interfere with the client's process.
This book differentiates biodynamic cranial work from biomechanical work, taught by John Upledger as CranioSacral Therapy, and functional work, taught by Hugh Milne as Visionary Craniosacral Work. I like what I've heard about biodynamic cranial work's emphasis on being present and accepting what is, rather than forcing the practitioner's ideas of health on the client.
I part ways with this book's spiritual pseudo-science. I don't know if this is typical of all biodynamic practitioners. I wish people would leave quantum physics and (in this case) embryology out of their energy work. Tell me what you experience – don't try to "prove" it or justify it by misusing scientific terms.