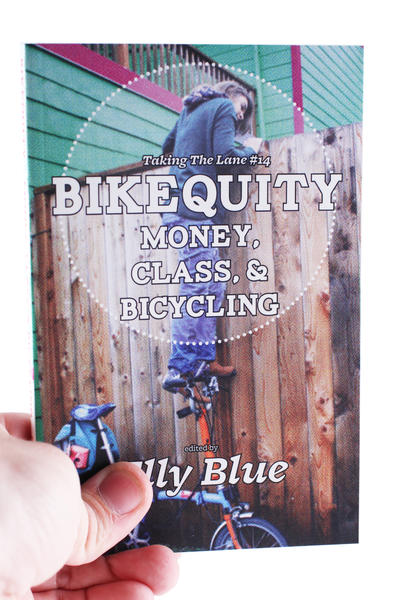 Subtitle: Money, Class, and Bicycling
Recommended to me by: Elly Blue at Microcosm Publishing bookstore
A collection of close to twenty articles about the intersection of biking, class, race, and social inequity from a variety of viewpoints. Each article was clear and engaging. Since I bike for transportation and care about social justice, this zine/small book felt comforting and inclusive to read. Recommended!
Available at Microcosm Publishing.
I commented to Elly that I was starting to notice judgment about biking around as I near age 50, and she also recommended a smaller zine, "Pedal by Pedal, a zine about women over 40 who ride bicycles," edited by Julie Brooks.  Also inclusive and comforting to read.  There are more women like me out there!