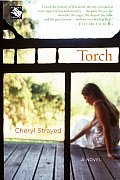 Recommended to me by: Willamette Writers Portland
In this novel, a rural Minnesota family reels from the mother's cancer diagnosis. We see Theresa, only 38, and her partner and children grappling with her illness.
I loved the finely detailed setting. The trees, the bears, the snow, and the routinely-traveled distances all bring rural Minnesota to life. The characters not only see and hear, but also smell their environment, from the slightly rotten odor of the first spring thaw, to the shampoo and conditioner in their partner's hair.
I was puzzled by the way the characters left their inner lives largely unexamined, and instead fell into casual sex, instant relationships, and sometimes drugs to manage their emotions.
Also, do they really have group and individual therapy in jail, even in rural Minnesota? It seems too practical and enlightened to be true in our punishment-oriented society.
This is a well-written book, but I found it hard to read. There is no physical violence, but the characters seem painfully unaware of the emotional violence they are doing to each other.