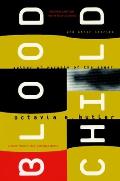 Recommended to me by: Marissa Lingen
Octavia Butler wrote apocalyptic science fiction stories full of the rawness of humanity and survival. One story addresses how stranded humans could pay rent on a foreign planet. Another looks at a terrible disease that is genetically dominant. Another is a vignette from a future when an epidemic has wiped out most people's language abilities. I remembered that story from long ago but thought it was by James Tiptree, Jr., who also writes about terrible epidemics. This second edition has two newer stories as well.
The book includes afterwords for each story, and two autobiographical essays about being the only black female science fiction writer she knew of. Sadly, she died a few years ago before others became more widely known.
Butler's characters have varying skin-color and ethnicities. She doesn't write directly about racism against blacks, but her stories are steeped in the difficulties of surviving while being a minority, while being Other.
Recommended as food for thought. Not recommended reading just before bed, since some of the stories blur the line between science fiction and horror.