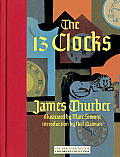 Recommended to me by: My college roommate
In times of extreme stress, my college roommate gathered a group of us together and read aloud this delightful, illustrated, untraditional fairytale. She tracked down a used copy for me, and it is one of my treasured possessions.
As an antidote to extreme election anxiety, I read the story aloud recently over a couple of evenings. The lyrical language and satisfying conclusion are still soothing all these years later.
I would like a Golux to fix the election please.