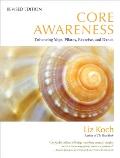 Subtitle: Enhancing Yoga, Pilates, Exercise, and Dance
Recommended to me by: David Mitchell
I enthusiastically endorse this book's focus on awareness, especially in core areas that we often learn to block out. The psoas muscles connects the front of the lumbar spine to the inside of the pelvis to the inner upper femur, all areas we largely ignore. I like the image of telling small children, "Sense yourself!" rather than, "Be careful!" to avoid injury. My own experience supports that the psoas does not like to be deeply palpated, but responds better to gentle invitations to relax.
At the same time, while Part I is nicely poetic, it desperately [needs citation], as well as an editor who knows how to spell muscle names and types of bodywork. The statement that the psoas only contracts eccentrically is simply false. (More information at wikipedia's psoas article.)
Part II contains carefully described exploratory exercises to connect with and relax the psoas, illustrated with photographs of people with a diversity of body types.
I recommend this book to explore new ideas around internal awareness, as long as the first part is read as metaphorical. It is helpful to look at a good anatomy book such as Trail Guide to the Body to visualize the psoas muscle.