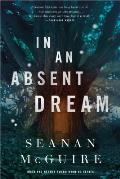 Recommended to me by: Reading Every Heart a Doorway
This is book 4 in the Wayward Children series, and it stuck with me more than the others. Katherine Lundy finds a doorway to the Goblin Market world, where everything has its price, but unlike in our capitalism, the Market ensures that the bargains are fair. Children find their way in, and the rules are more gentle for the younger ones.
To me, the ending does not seem fair. Of course, a lot of things happen to children and young adults in this world that are horrifically unfair, and sometimes we also make it look like the children had a free choice, when they did not fully understand the consequences of their choices.
Thought-provoking. Highly recommended.
I also read "Beneath the Sugar Sky" and "Come Tumbling Down" in this series. They were more plot-driven.