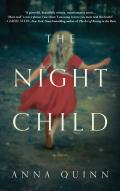 Recommended to me by: Katherine Macomber Millman
A powerful, heartbreaking book about a woman slowly remembering and coming to terms with the childhood abuse she endured.
It reminded me of Susan Palwick's "Flying In Place" in the way her pain is visible to the people around her, and she receives a lot of skilled, kind help. For many people, the process is less visible and they receive less assistance.
Anna Quinn has skillfully fictionalized her memoir, with lots of present-time sensory details to balance the horror of remembered abuse. The focus is on recovery, not the abuse itself.
Highly recommended if you want to read about an emotionally intense healing process which clearly shows the lasting harm done by abuse and the hard work it takes to recover.
Anna Quinn's blog post When Your Memoir Wants To Be A Novel