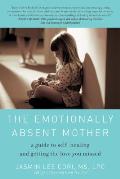 Subtitle: a guide to self-healing and getting the love you missed
Recommended to me by: a client
This is a gently enlightening book. It talks about all the different roles a Good Mother plays ("yeah, yeah, I know") and all the holes that result when those roles are missing ("yeah, yeah, I know") … "Wait, those holes I've been managing all this time?!"
The ten facets of a Good Mother: source, place of attachment, first responder, modulator, nurturer, cheerleader, mentor, protector, home base.
The holes are left behind from missing one or more of these messages: I'm glad you're here, I see you, you're special to me, I respect you, I love you, your needs are important to me/I'm here for you, I'll keep you safe, you can rest in me, I enjoy you/you brighten my heart.
The book has a clear, accessible discussion of attachment styles and attachment wounds. It was odd to see Disorganized Attachment passed over, possibly because this book is written for children of neglectful rather than abusive mothers.
Recommended healing techniques include psychotherapy, archetypes, romantic relationships, and inner child work. One suggested exercise is to trade safe, nonsexual holding with a friend. Just hold the other person for a set time, perhaps as long as 20 minutes, and then swap roles.
There is carefully inclusive language around "mothers and other caretakers (of any gender)", although it is also clear that this is primarily about mothers.
I've recommended this book to a lot of clients in the last couple of weeks! I think it's an enlightening read for anyone. Even if you had a great mother, odds are some of the people close to you didn't, and this will help make sense of their experience.